Ivy + Bean Book Get to Work! (Book #12), April 8 at Multiple Schools
Showing 1–12 of 13 results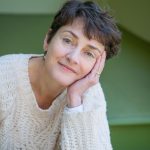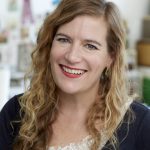 Annie Barrows and Sophie Blackall, April 8 at Multiple Schools
In collaboration with the Enoch Pratt Free Libraries, The Ivy will host the amazing author and illustrator team behind the delightful Ivy + Bean series as part of their virtual tour for Ivy + Bean Get to Work, the 12th and final book.
This visit is for Bryn Mawr School, Park School, Roland Park Country School and several Baltimore City public schools.
Orders received after April 7 are not eligible for school delivery. Please plan to pick them up at the shop or have them shipped. Thank you!
Annie Barrows photo ©Amy Perl Photography
Image
Name
Book Author
Description
Price
Buy
price_hsort

DONATE: Ivy and Bean #12: Get to Work!
Annie Barrows and Sophie Blackall (Illustrator)
On Thursday, April 8, The Ivy Bookshop and Enoch Pratt Free Library will host Annie …

$

14.99
13.49

Ivy and Bean #1
Annie Barrows and Sophie Blackall (Illustrator)
The moment they saw each other, Bean and Ivy knew they wouldn't be friends. But …

$

5.99
5.39

Ivy and Bean #10: Take the Case
Annie Barrows and Sophie Blackall (Illustrator)
Watch out, you diabolical masterminds! There's a new detective on Pancake Court: Bean! She laughs …

$

5.99
5.39

Ivy and Bean #11: One Big Happy Family
Annie Barrows and Sophie Blackall (Illustrator)
Annie Barrows' bestselling chapter book series, Ivy + Bean, is a classroom favorite and has …

$

5.99
5.39

Ivy and Bean #12: Get to Work!
Annie Barrows and Sophie Blackall (Illustrator)
Ivy and Bean go searching for treasure in Book 12—the final story in the New …

$

14.99
13.49

Ivy and Bean #2: And the Ghost That Had to Go
Annie Barrows and Sophie Blackall (Illustrator)
Best friends Ivy and Bean are back and looking for adventure in the second installment …

$

5.99
5.39

Ivy and Bean #3: Break the Fossil Record
Annie Barrows and Sophie Blackall (Illustrator)
World-record fever grips the second grade, and soon Ivy and Bean are trying to set …

$

5.99
5.39

Ivy and Bean #4: Take Care of the Babysitter
Annie Barrows and Sophie Blackall (Illustrator)
In Ivy and Bean Take Care of the Babysitter, the two girls hatch a plan …

$

5.99
5.39

Ivy and Bean #5: Bound to be Bad
Annie Barrows and Sophie Blackall (Illustrator)
In Ivy and Bean: Bound to Be Bad, the two girls decide to be so …

$

5.99
5.39

Ivy and Bean #6: Doomed to Dance
Annie Barrows and Sophie Blackall (Illustrator)
Finally! After months of begging their parents for ballet lessons, Ivy and Bean finally get …

$

5.99
5.39

Ivy and Bean #7: What's the Big Idea?
Annie Barrows and Sophie Blackall (Illustrator)
It's the Science Fair, and the second grade is all over it! Some kids are …

$

5.99
5.39

Ivy and Bean #8: No News Is Good News
Annie Barrows and Sophie Blackall (Illustrator)
Ivy and Bean need some money. Ten dollars, to be exact. Never mind what for. …

$

5.99
5.39

Ivy and Bean #9: Make the Rules
Annie Barrows and Sophie Blackall (Illustrator)
Bean's older sister is going to Girl Power 4-Ever Camp, where she will do Crafts …

$

5.99
5.39