Lauren Wolk, May 3 at Multiple Schools
Showing all 5 results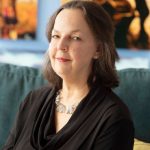 My Own Lightning. Bestselling author Lauren Wolk returns to the world of Wolf Hollow, in this sequel to her beloved, Newbery Honor-winning debut.
It's been several months since the tragic events set in motion by bully Betty Glengarry, and the routine of daily life in Wolf Hollow has slowly returned. But for Annabelle McBride it's hard to move forward and make peace with what feels like threadbare justice.
Lauren Wolk is an award-winning poet, artist and author. She also wrote Echo Mountain, and Scott O'Dell Award-winner Beyond the Bright Sea. Lauren was born in Baltimore and has since lived in California, Rhode Island, Minnesota, Canada and Ohio. She now lives with her family on Cape Cod.
| Image | Name | Book Author | Description | Price | Buy | price_hsort |
| --- | --- | --- | --- | --- | --- | --- |
| | Beyond the Bright Sea | | Winner of the 2018 Scott O'Dell Award for Historical Fiction. Twelve-year-old Crow has lived her … | | | 8.09 |
| | DONATE TO A TITLE 1 SCHOOL: My Own Lightning | | It's been several months since the tragic events set in motion by bully Betty Glengarry, … | | | 16.19 |
| | Echo Mountain | | After losing almost everything in the Great Depression, Ellie's family is forced to leave their … | | | 8.09 |
| | My Own Lightning | | It's been several months since the tragic events set in motion by bully Betty Glengarry, … | | | 16.19 |
| | Wolf Hollow | | A Newbery Honor Book. New York Times Bestseller. Despite growing up in the shadows cast … | | | 8.09 |