Matthew Swanson and Robbi Behr, Ben Yokoyama and the Cookie of Perfection, March 23 at Gilman School and St. James Academy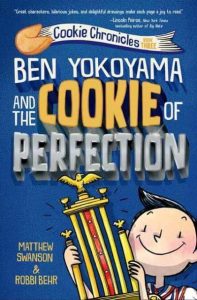 In Book Three of The Cookie Chronicles, Ben Yokoyama and The Cookie of Perfection, when Ben's fortune cookie tells him that practice makes perfect, he refuses to settle for anything less. He demands better parents, superior hobbies, and a brand-new best friend, who might technically be a superhero.
The pursuit of perfection is thrilling until Ben is forced to give up the things he loves most—including baseball, personal integrity, and his dog's enthusiastic kisses. Life lessons from a goldfish and a spine-tingling near-death experience help Ben realize that his flaws are also the keys to his greatest strengths—and that the people and things that make him happiest will always be perfectly imperfect.
It's a hilarious new Cookie Chronicles adventure that fans of Wimpy Kid or Dog Man will gobble up with gusto!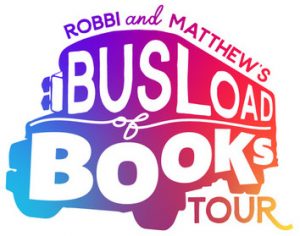 Busload of Books Tour! Matthew and Robbi (and their four kids) will be spending the 2022-23 school year traveling the country in a tiny home school bus, visiting Title I elementary schools in all 50 states, doing assemblies on creativity and collaboration, and giving away 25,000 free books to students and teachers from underserved communities.
Their goal is to spur reading while building awareness of the poverty-fueled inequity in our nation's public schools. They'll also be partnering with the Department of Education at Washington College to conduct a major research project to measure the impact of one-off author visits
You can support the Busload of Books Tour by helping to fund the books they'll give away. $5 puts a hardcover book in the hands of a kid. $150 buys books for an entire classroom. To learn more or contribute, please visit www.busloadofbooks.com.
| Image | Name | Book Author | Description | Price | Buy | price_hsort |
| --- | --- | --- | --- | --- | --- | --- |